Datum: 24.05.2019 · 24h Le Mans
Busy start for Pierre Ehret - 3 races in 4 weeks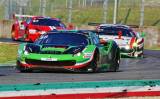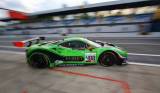 Sportscarpilot Pierre Ehret had a busy start into the new racing season 2019. It started already on May 29th with a start at the 12h of Mugello. Only 2 weeks later Ehret started his sixth Blancpain Endurance season at the 3h of Monza last weekend. On the coming weekend his second start in the Creventic 24h-Series is scheduled. At the 12h of Spa he starts for the third time within 4 weeks in an endurance event.

"Mugello was more of a teambuilding event where our Rinaldi Racing team got a relaxed start to the season. Nevertheless, we achieved a respectable result with 8th overall and 4th in GT3-Am. If we hadn't got ourselves some penalties during the race we would have even finished better. The track there is simply gigantic! But my last appearance here was some years ago so I had to get used to the track. But our team with Martin Berry (AUS), Rory Penttinen (FIN) and Florian Scholze harmonized well".

2 weeks later the start of the Blancpain Endurance season 2019 in the royal park of Monza took place in Italy last weekend. There Ehret will start this season together with australian Martin Berry - who won the Tropheo Pirelli 458 in 2017 in the Ferrari Challenge Asia-Pacific - and the VLN- and FIA-GT experienced Argentinian Jose Manuel Balbiani in the AM-Class.
"Unfortunately a Mercedes hit me from behind already in the third lap and ripped my left rear tyre with its front flaps. The used spare tyre we had didn't fit to the setup - I barely had grip in some corners of the completely wet track and couldn't push as usual. Nevertheless the performance and the position on the track was ok. Martin did a good job in his second stint and made up a lot of places. However, José had a difficult race in the last stint, which finally threw us back to 6th place in the class. Regarding the chaotic conditions in the rain this result is quite ok. Anyway, the race confirmed that on a good day we could finish on the podium with our crew".

With the 12h of Spa the next event is coming up. "There we won't start with my car but with the Ferrari of Rinaldi teammate Klaus Dieter Frers. Besides Frers, Martin Berry and ex-GT Open champion Andrea Montermini will support our car. This will definitely be another entertaining race in the GT Am class."